People. Process. Performance.
Trusted & Reliable White Label Dedicated Staffing You Can Count On. Build your agile & robust remote team of tech talents with us. Hire as and when you need, we provide pre-vetted elite web developers & creative UI/UX designers to handle all your web development tasks.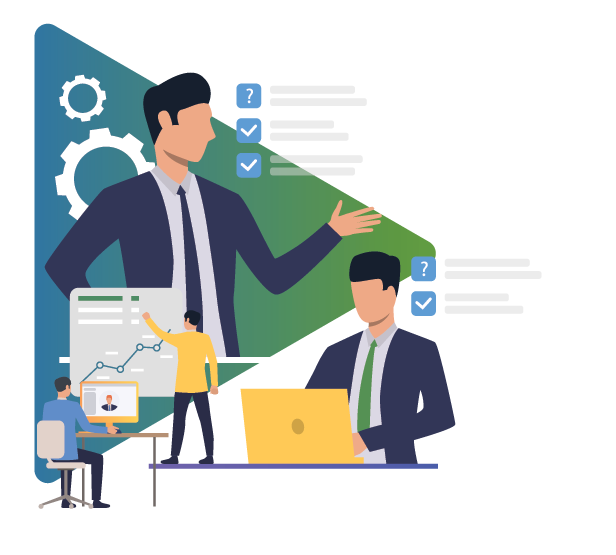 Hire Dedicated Web Developers You Can Count On
Are you a digital enterprise seeking to partner with a trusted and reliable web design and development agency for quality and dependable white label web solutions? Partner with us today for scalable and unique solutions for you can trust. We are the back office for your technology needs.
Exclusive White Label Services for Enterprises & Agencies
Hire Expert Web Developers
Get dedicated web developers specialized in CorePHP, Laravel, and Codeignitor frameworks, dedicated to your web development project. You can trust our developers to get the job done with satisfaction.
Elite WordPress Developers
Hire talented, skilled & experienced WordPress Developer. Our team of WordPress developers have expertise to provide custom themes, modules & plugins as per your specifications.
Hire Front-End Designers
We have some of the best innovative front-end designers experienced in CSS, Javascript, and HTML. Our designs encompass development needs, latest technology, industry trends, graphics, usability, and cross platform solutions.
Your Brand. Your Business. Our Staff
Our white label dedicated hiring services are conceived with our customers in mind: to save them time and money while delivering the best technology solutions. We have a team of seasoned professionals in various spheres of technology who deliver remarkable solutions as you concentrate on your core businesses while keeping your customers satisfied.
Talented Dedicated Team
Engage, Produce & Grow. Agile & robust team of web developers, UI/UX designers work exclusively for you.
Full Stack Web Developer
5+ years of LAMP stack with expertise in frameworks like Laravel/ Codeignitor/ YII and others
Expert UI/UX Designer
Exclusive UI/ UX designer, skilled with React, Javascript, CSS & HTML design user friendly interface for you.
Dedicated Account Manager
Experience account manager keep development work on track, provide you updates & reports.
Flexible Engagement Model
Hire for short term/long term or 80 to 160 hours a month. We offer flexible engagement model.
Save time & money
Pre-vetted experts, hire within 72 hours. No contract, no obligation, no hidden cost, No HR expenses, no office expenses & no burden of other overheads.
Frequently Asked Questions
Trustworthy Dedicated Hiring for Your Business
Searching for and hiring a dedicated and experienced developer can be a tedious process. At Humoss, we pride in our ability to get your agency the most qualified and experienced developer fast, and on a budget. Forget about the long and tiring interview processes. Our team has developers that have mastered their trades and are ready to embark on the task at hand, working together with your team to deliver innovative solutions on time and budget.
Our processes are transparent and precise. Contact us today to get started on a journey to a long-lasting, transformative, and mutually beneficial partnership with us. With us, you can never go wrong.